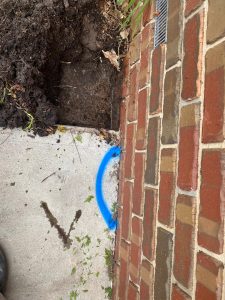 Water leak detection in house services for Melbourne residents
A water leak in house problem can be devastating to anyone. It doesn't have to be devastating to proactive individuals who take rapid action, though. People in Melbourne, Victoria who are on the lookout for residential leak detection and repair can always count on the assistance of our local company. Our technicians are some of the most experienced leak detection specialists you can imagine. They know how to identify water leaks regardless of location and size. They know how to take charge of them safely and thoroughly as well.
Assistance With a Water Leak in House Melbourne Residents Can Trusts
Water leaks in house aren't a joke at all. That's the reason that ignoring them and letting them 'run their courses' is always out of the question. It's unrealistic as well. Water leaks can give people all sorts of problems that are undesirable and difficult to turn around. They can cause staining on ceilings and walls, first of all. If you want to avoid the headaches of dealing with discolouration all over your home, then you need to handle water leaks as soon as you realise that they're even there.
Water leaks can be problematic for factors that are more serious than staining and discolouration as well, believe it or not. Unsightly stains are only the beginning of their unpleasant possibilities. H20 leaks can in many situations lead to the growth of a horrible and dangerous substance that's referred to simply as 'mold.' Mold is far from an innocuous substance. It's not something that people should ever brush off. What makes mold so objectionable? It's the fact that it can cause massive health problems in people. If you're around mold for a significant stretch of time, you may start experiencing respiratory woes of all kinds. It can sometimes be tricky to figure out whether a living space has a mold problem. Mold is often invisible. It sometimes has an odor, though. If your residence has taken on a musty and dank smell, then mold could be the explanation.
Call Leon 0414335757 to Book an Appointment for Water leak detection in house services
If you're panicking about a possible home water leak in Melbourne, you can stop. Call our full-service company to learn about our thorough water leak detection service. Reserve an appointment for our detection and repair help as soon as you can.