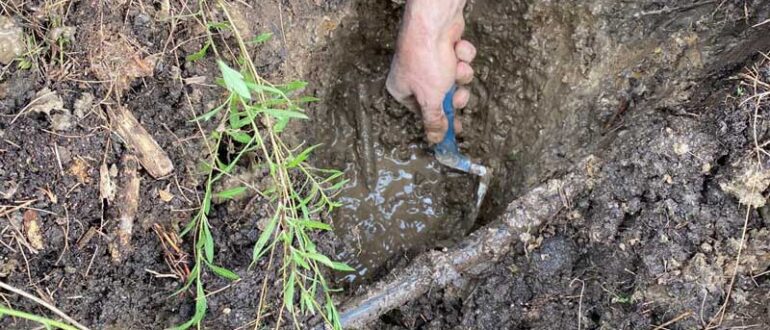 Water leaks are not always as visible as often burst pipes are hidden in walls or underground. You may have noticed that your water bill has recently skyrocketed, there is evidence of moisture under carpets or on the walls, or perhaps you can hear the sound of running water when your taps aren't flowing. These are all signs that you may have a water leak at your home or business.
We use the latest leak detection technologies and we have the expertise to implement the most efficient solutions with the least possible disruption to your property. Outdated leak detection methods result in unnecessary damage to your home or business properties. We are as professional leak detectors in walls always arrive on-site with all the necessary equipment to locate the cause of the specific leak and repair the problem using a fast and affordable plumbing solution.
Water leak detection services we do
Water leak detection in walls
Water leak detection under a driveway
Water leak detection underground
water leak detection in apartment
water leak detection in bathroom
Same day service
Not sure you have a water leak?
Spotting a water leak may not be as easy as noticing a leaking tap in the bathroom. Sometimes, the signs are far less subtle. Here's what you need to know:
The water bill has spiked
Water pools in unexpected places
Mold spots, discoloured wood, slight odors
Leaking irrigation system
It always helps to be a bit more aware of what causes a water leak in the first place so, in the future, you can save some expenses and call your local, trusted plumber ASAP. Here are some common factors:
Excess water pressure
Deterioration of pipe joints
Loose water connectors
Temperature changes that lead to pipe expansion and contraction
Intruding tree roots
Broken seals around water appliances
Call us to book water leak detection service as soon as possible. Our trained technician come well-equipped to locate the leak and fully understand the rigorous nature of the job. Once the leak is identified, we'll give you the costing- no hidden costs to worry about!