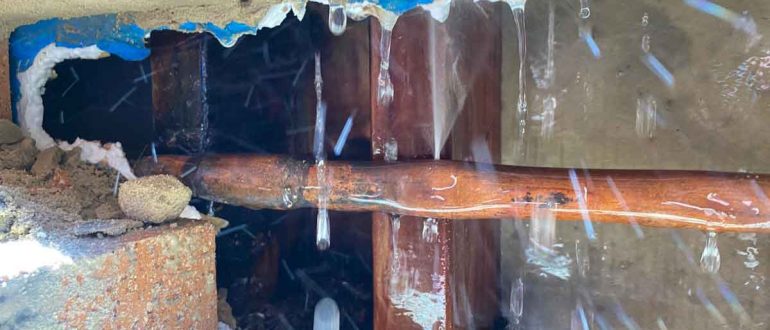 Finding a water leak in house is quite common nowadays. That's especially true if you're not performing plumbing maintenance often. It's very important to understand where these water leaks come from, what leads to them and what you can do in order to solve these issues properly. With that in mind, here you have a list of sources that can lead to a water leak in house.
1. HVAC systems
More often than not, the HVAC system can have some leaks as well. This is a unit that generates moisture, more specifically due to the indoor evaporator. If you see water leaks near the AC unit, you do want to check its drainage. Sometimes there can be a few flaws in the drainage system, and these can lead to water leaks. In case there are problems, you want to call HVAC professionals to service the unit and solve any issues that might arise.
2. Garden hose
One thing to consider about garden hoses is that they can leak a lot of water and crack more often than not. You want to check the hose and see if there are any holes. You should also check spigots, faucets and so on. If these are made out of cheap materials like plastic, then they are prone to breaking quite often. Once you solve these issues, invest in metal spigots and faucets, as well as a more durable hose.
3. Washing machine
Since the washing machine does process a lot of water, it's quite common in some cases to have it leak here and there. The first things that break due to wear and tear are seals, so check those and the hoses. It's a good idea to invest in a steel-braided hose, as this will deliver the extra durability you want. Overfilling the machine can also be a cause behind this issue, so avoid doing that.
4. Refrigeration unit
Your fridge can also be a source of leaks. Some of its pipes can end up coming loose and that will bring in leaks. These can end up clogged and they will need proper cleaning. You also want to check the connections and drain, just to be safe.
5. Dishwasher
It's important to note that the dishwasher can lead to a lot of different leaking issues. Plumbing connections tend to be a common source for leaks. On top of that, there can be leaks from the appliance door. What you can do is to replace the gasket or tighten the hose connection. Even using the wrong detergent can lead to problems, so try to avoid that. In case these ideas don't offer the solutions you want, call a professional.
Conclusion
As you can see, there are many things that can bring a water leak in house. What you want to do is to follow these tips and tricks to attempt solving the issue on your own. But if that's not possible, calling a professional is the right way to go. It's important to double-check these sources of water leaks, and results can indeed be worth it every time!